Home Remodeling in Graham, Possum Kingdom Lake, and Surrounding Areas
We take the home you love and give it that new home feeling with our custom remodeling services. Whether the kitchen and bathrooms need a refresh or if you want additional bedrooms, we can make it happen.
We will guide you through all the decisions and details along the way. We simplify the construction process for you, making it as smooth and stress-free as possible. We will communicate often and keep you informed throughout each step of the construction process.
Kitchen Remodeling
Our professionals can transform your kitchen into the space of your dreams. From custom cabinets to state-of-the-art appliances, we use only the highest quality materials to create a functional and stylish space that fits your needs. We work closely with you to ensure that every detail is perfect, from the layout to the finishing touches. So say goodbye to your old kitchen and hello to your stunning new space.
Bathroom Remodeling
Is your bathroom in need of a makeover? We've got you covered. Our skilled team can revamp your bathroom with modern fixtures, luxurious finishes, and custom designs or clear it out and give it an all-new look. Whether you want a spa-like retreat or a functional space for your family, we can make it happen. We take pride in our attention to detail and work tirelessly to ensure your new bathroom exceeds your expectations.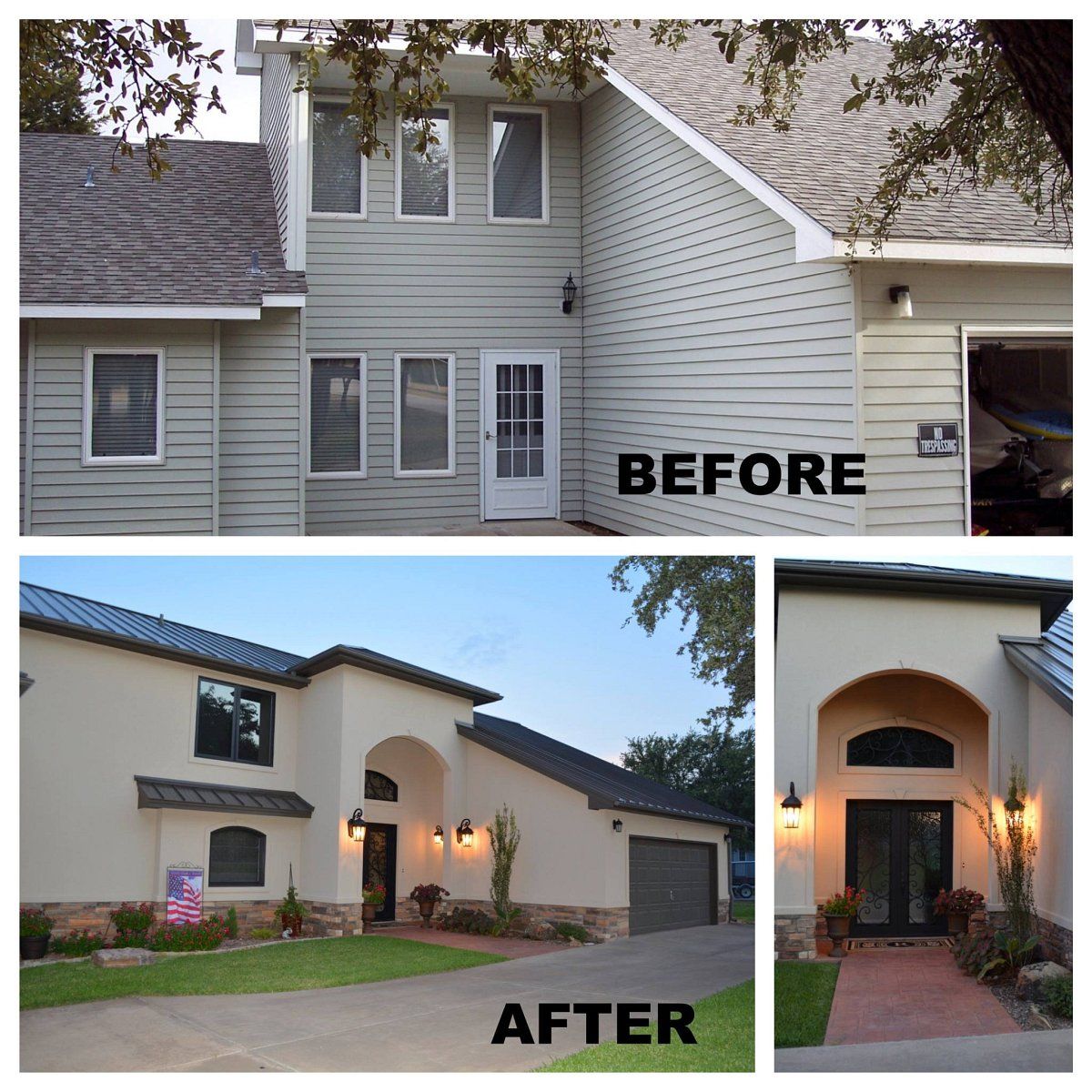 Exterior Remodeling
You have a lovely home, but you're ready for some major changes and may be wondering - can we really change it that much? The answer is a resounding, Yes! Yes, we can drastically reshape, reform, and refinish the outside of your existing home and make it as extraordinary as your vision. As shown in these before and after photos, most anything is possible.
Home Additions
Sometimes, you just need more space. Our home addition services can increase your square footage, giving you the extra room you need for things like additional bedrooms, a home office, or a playroom for the kids. We work closely with you to create a design that seamlessly blends with your existing home and meets your specific needs. We handle everything from the initial planning to the finishing touches, ensuring a stress-free experience for you.
Your home should be a reflection of your unique style and needs. Trust us to transform your home into the space you've always wanted. Contact us today to start your remodeling journey.